My Business Philosophy
The objective of my art and crafts is to provide a high quality product and reliable service for our customers. I hope you will enjoy visiting my web site and using my products as much as I enjoyed providing them for you.
The Artist
Hi! I am Michael Phillips. Also known as Kitfox. Here is where I get a chance to tell you a little about myself. I may talk about my families, interests, and what I do in my free time.
I am a registered California native Chumash indian. My hobbies are scuba diving and gathering raw materials for my crafts and teaching the Chumash culture to my children and others. All that I have been taught has been handed down to me, by family. I try to bring my passion for life to you through my art and crafts and this web site.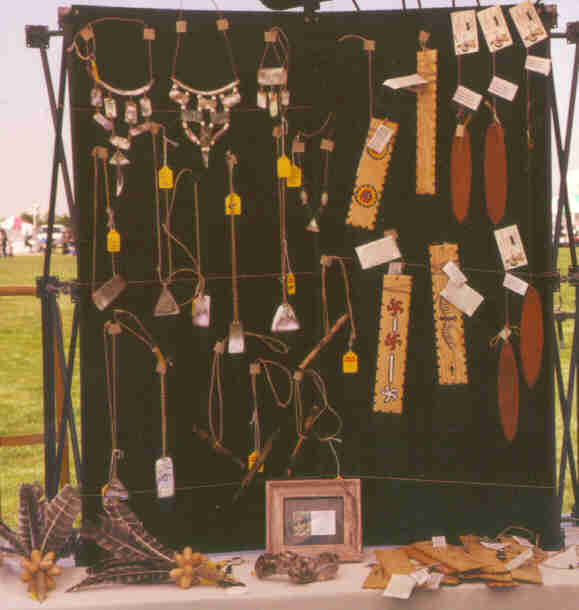 Pow Wow